Troll Farm
I AM IDEA agency created a visual identity and print design for the TV-show "Troll Farm", produced by one of the biggest production companies in Lithuania Dansu Films.
The team designed the logo, promotional posters for the series and unique merch.
They wanted a logo to be bold and distinctive, but simple and clear at the same time. After a few iterations they were happy to come up with a playful and flirty but still «trolly» symbol, that is hiding so many web accounts on-line spying on us with its «little eye».
The full premiere of 5 episodes of the show took place in January-February 2023 on Lithuanian screens. The presentation used all the visual materials developed by the creative team, which were broadcast on the big screen of the cinema.
The series, together with its production, was selected among hundreds of other projects from around the world at the Berlinale Series Market, which was held as part of the Berlinale – Berlin International Film Festival 2023.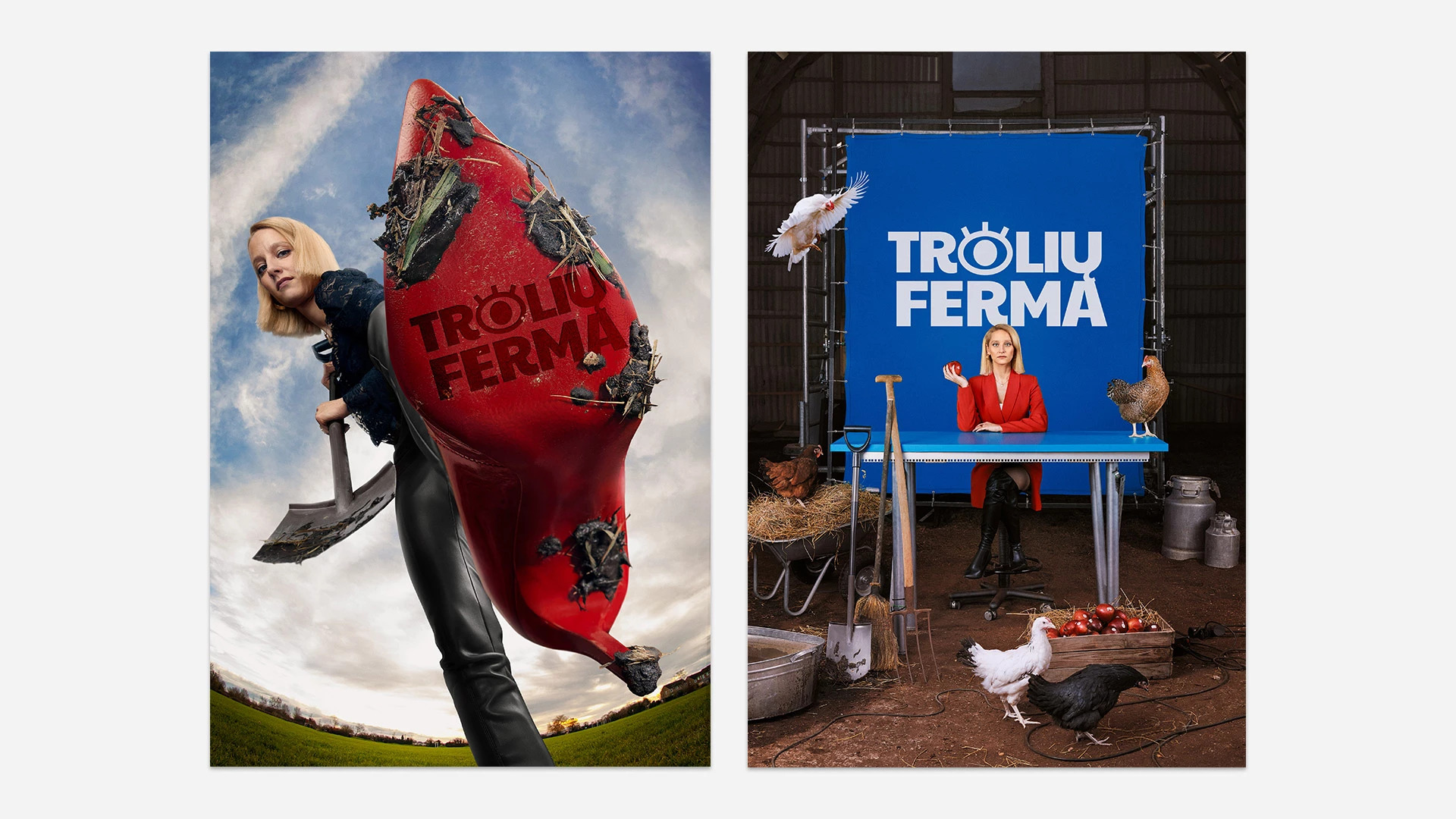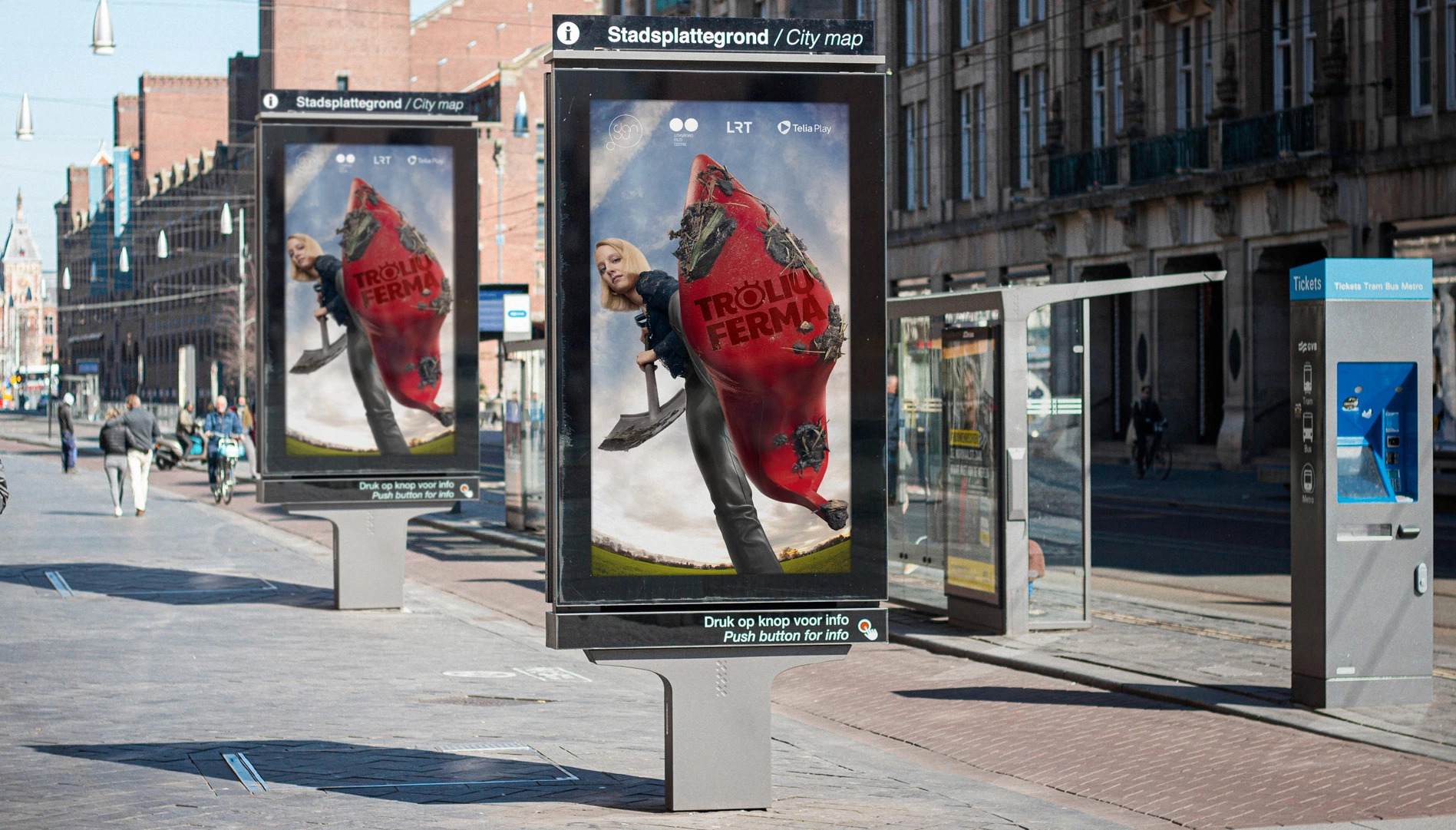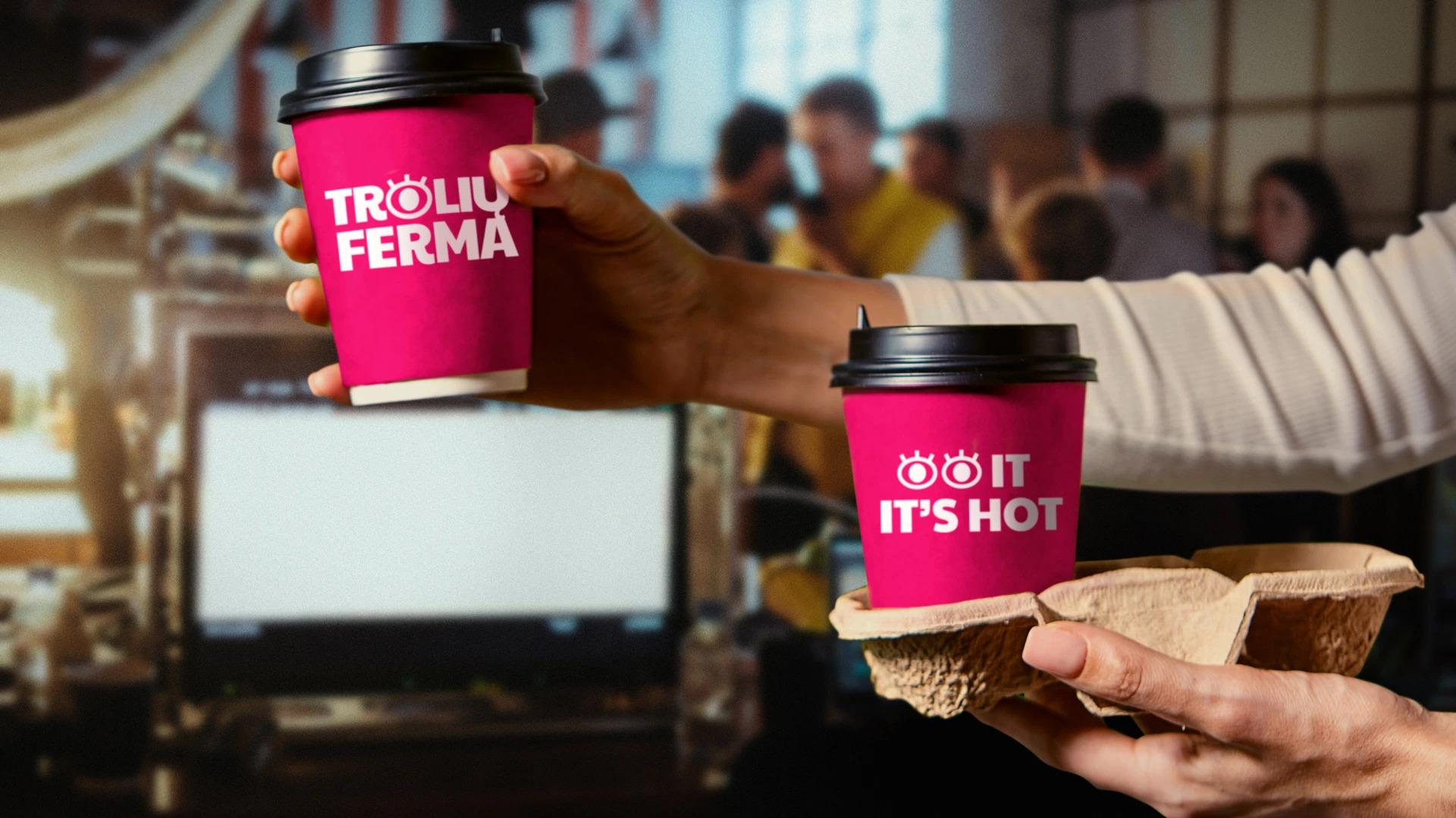 I AM IDEA
Back to the category